Court Services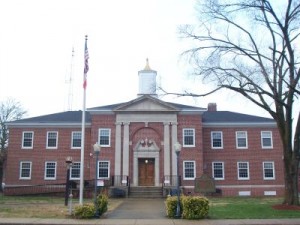 Lieutenant Rodney Guffey supervises the Court Services Deputies. Lieutenant Guffey can be reached through the Catoosa County Sheriff's Office direct line or by e-mail. There are 11 Deputies assigned to Court Services. Court Services is charged with serving civil process and criminal warrants directed to them by the court system. These papers include, but are not limited, Subpoenas, notices, orders, complaints and summonses for both civil and criminal cases. These Deputies are also responsible for supervising evictions, levies, seizures, and public auctions. They are responsible for transports of detainees to the jail from court or from jail to the court. Due to the nature of the job these Deputies also find themselves committed to roles usually performed by the sector/patrol Deputies, such as traffic stops and answering calls for service.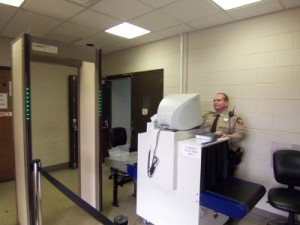 Three of our Deputies are assigned full time to the courthouse for court security. Deputies actively patrol the grounds and interior of the courthouse as well as screen individuals for weapons and other prohibited items. Deputies are on hand for all court proceedings constantly watching for potential problems.
These Deputies are available to assist citizens during their visit to the courthouse. The court services Lieutenant also supervises the Bailiffs. The bailiffs are there to assist the deputies and court officials with paper work and any other matters of the court. The Bailiff is also usually the first person jurors come in contact with when they report to court for jury duty. The Bailiff is the point of contact for persons who have been summoned for jury duty.
For your convenience a list of items prohibited in the courthouse is provided.
ITEMS PROHIBITED
All pocketknives
Scissors
Brass Knuckles
Guns
Any other item considered as a weapon
Umbrellas
Pepper Spray
Mace
Aerosols
Spray pump bottles
Drinks or any liquid (regardless of what it is)
Camera's
Video Equipment
Tape recorders
Lighters
DRESS CODES FOR COURTROOMS
No hats or caps
No shorts
No tank tops
No clothing with visible words
Males shall wear long pants, dress shirts, and shoes
Females shall wear long pants, skirts, blouses, and shoes