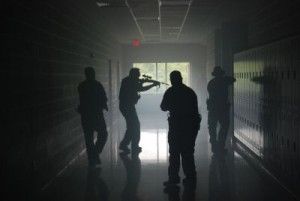 The Departmental Training Coordinator is Captain Shane Fann. There are five instructors assigned to training who teach a variety of different law enforcement topics to each of the four divisions of the Sheriff's Office. Each instructor is a POST certified general instructor and some are specialized instructors in Firearms, Defensive Tactics, and Taser Electric Restraint Device just to name a few.
The Training Coordinator is responsible for providing all sworn/certified officers a minimum of twenty (20) hours of in-service training each year. Officers who fail to meet minimum annual training requirements will be removed from enforcement duties.
Each officer is responsible for meeting the minimum training requirements for retraining or recertification by attending the necessary training classes in the following areas: firearms, including secondary or back-up weapons; use of force; CPR; first aid; emergency defensive and pursuit driving; ethics; legal updates; critical tasks; and, any other training as required by law.
Critical tasks are defined as the following subjects: Search and Seizure, Transportation of Prisoners, Domestic Violence, Property/Evidence, Off Duty Conduct, Sexual Harassment, Selection and Hiring, Citizen Complaints, Special Operations/SWAT and Dealing with Mentally Ill or persons with diminished capacity.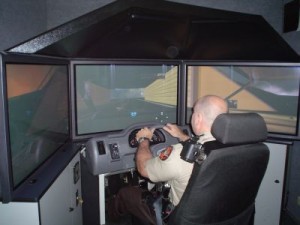 The Training Coordinator is also responsible for the processing of recruits for the Basic Police Academy. Anyone wishing to become a certified Peace Officer in the State of Georgia must complete the twelve (12) week Basic Police Academy. Upon graduation of the Basic Police Academy the recruit will enter the Patrol Division's thirteen (13) week Field Training Program, which is overseen by the Training Coordinator.